Introducing CompuHost v.1.80!
Through the valued suggestions of our many satisfied users,
CompuHost continues to grow, adding to its already extensive and unmatched feature list!
---
Resizable Windows/Dialogs!
---
New "Instant History" Feature!
---
Resizable List Fonts and Other Options!
Lock First Row: This option "locks" the FIRST row onscreen while scrolling through lengthy rotations.
This option is activated by default but may be disabled through the Right-Click Menu.
---
New Right-Click Menu Options in Song Request Queue!
Lock Queue: This option "Locks" the queue, preventing the Listings from being deleted after each Performance.

Clear Queue: Allows you to CLEAR the queue instantly.

Load/Save Playlist: You can now save and recall the queue to a Playlist File (PLQ).

Font Sizing Options: Most Onscreen Lists now allow for Font-Resizing.
ADDED BONUS! Once a column is selected/sorted, you may type any character to jump immediately to the first listing within the selected column that begins with the typed character!
ie: If the list is sorted by Title (Double-Clicking the Title Header), you may type the letter "G" to jump to the first listing whereby the Title begins with the letter "G".
IMPORTANT! CompuHost employs numerous onscreen lists, therefore you MUST first select the Queue or History list by clicking anywhere within the list before typing the jump character.
---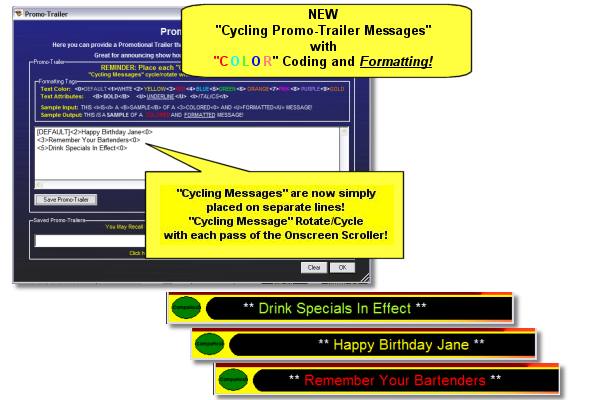 ---
New User Requested Options in "Options Menu"!
---
New "Randomize Images Option" available in Slide Show Configuration!
---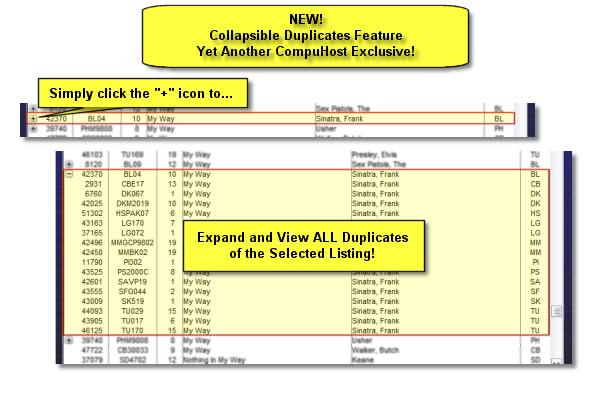 ---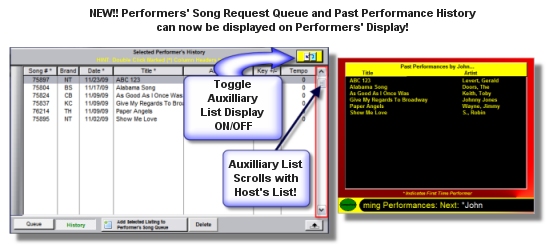 ---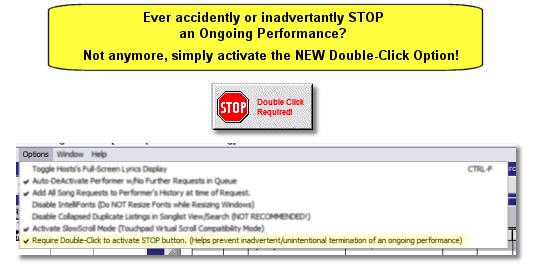 ---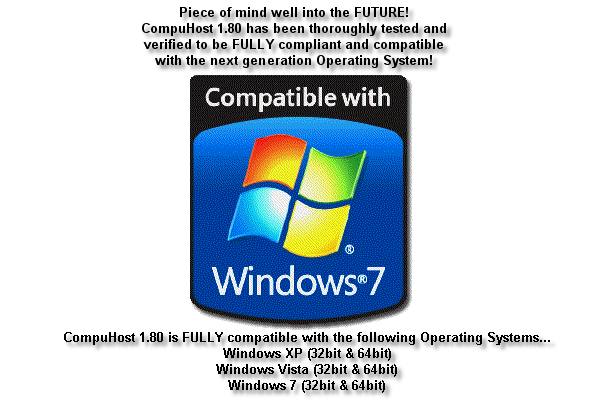 We hope you enjoy the added functionality CompuHost now has to offer.
Thank you for your suggestions!